Click here to view eBay's default gallery page for our store
Product News:

6/24/2014 - We just received a shipment of our Fantasia Magnetic Hematite sticky stones! These stones are made to Fantasia's strict quality standards and are beautiful with a strong magnitivity in each one. There are around 28 pieces per pound on average and they are available for less than $10.00 per pound!

6/11/2014 - Our most recent Madagascar container has arrived! Between now and June 22nd we are running the best promotion of the year with stones as low as $2.99 per pound with free shipping!!

This is a very limited time special offer where you can choose whatever stone types you would like from 29 different varieties available. Click here to take a look at the 7 current specials going on for this beautiful rough material today!

6/01/2014 - Big News for Fantasia Mining! We have just entered into a purchase agreement for a Fluorite and Beryllium mine located in Utah! This is exciting news that will allow us to bring you even more spectacular materials from our own mines in the near future!

3/14/2014 - We are running 96 special auctions right now with many of the new stone types and your old favorites. We offer combined shipping so if you win more than one auction you only pay a single shipping charge! Take a look at all of these great auctions since this is a perfect opportunity to try some of our new stones, or to order some of your old favorites at a discount!

3/11/2014 - It has been a busy month here with over 37 new items from Asia added to the store since our last update! We have added some remarkable materials like Imperial-Z Green, Picasso Jasper, Sunstone, Sea Fossil, Ruby Zoisite, Ruby Kyanite, Assorted Unique Jaspers, Multiple Colors of Aventurine, and many more!

3/08/2014 - We have just received another 55 pounds of Tumbled Shungite! One of our most popular sellers that is very hard to get! We sold out of 10 pounds within the first week last time we had it in stock and now it's back!

3/01/2014 - Our exclusive "AAA" Grade Tiger Eye Rough which is one of our best sellers ever, and our "AAA" Grade Rose Quartz Rough and Tumbled Stones are both back in stock!

2/12/2014 - It has been a while since our most recent main page update due to preparing for the Tucson gem and mineral show. We have picked up some remarkable material this year based on our customers requests.

We now have a expanded our offering with a much larger variety of Professional Facet Rough which is extremely clean high end facet material. In addition we have spectacular new Boulder Opal Slices with lots of fire and flash!

1/1/2014 - Happy New Year from all your friends at Fantasia Mining!

12/11/2013 - End of the Year 10% Off Special! - We have a lot of customers interested in variety, and we are offering a special promotion where with a $75.00 purchase of assorted products you get an extra 10% off and flat rate shipping on select items! Click here to go to our promotions page and select the items you want which are available with this discount for a limited time!

To go to our main page and view the 1000+ items we have available including those not part of this special promotion you can click here.

12/10/2013 - We just received an AMAZING lot of high blue flash Rainbow Moonstone rough! This material is unlike anything we have seen before and is the best grade we have ever been able to get from the mine. If you love rainbow moonstone like we do, take a look at this high grade material - you won't be disappointed!

12/06/2013 - Some of the other new amazing materials we have recently received from Madagascar are now photographed and listed here on eBay! Take a look at our Desert Jasper and a spectacular quality of Petrified Wood that are now available!

11/29/2013 - We just received a shipment of Tumbled Malachite from Zaire and the RARE material Tumbled Shungite from Russia! Both of these materials are now available in our eBay store.

11/28/2013 - Everyone at Fantasia Mining would like to take this opportunity to wish you a Happy Thanksgiving!

11/26/2013 - We have just listed our Black Friday / Cyber Monday Specials for 2013! When you place an order for 3 pounds of material, you can get 3 pounds of a material of choice for FREE! That's a HUGE savings! Visit our Black Friday section to get these deals before they are gone!

11/1/2013 - We just received a container from Madagascar containing some beautiful new rough materials. The Sea Jasper, Chestnut Jasper, Septarian Jasper, and Yellow Jasper have been photographed and are available now on eBay.

10/1/2013 - Pyrite is one of our best selling materials and we now have a large size available in 1-2 inch chunks! This material is also known as Fools Gold due to it's spectacular golden color, having been mistaken for gold by many prospectors in the past.

9/26/2013 - Emerald is a spectacular stone and now we have completely Unsearched Natural Emerald Rough directly from the mine back in stock! This material has a beautiful color and what you receive is a completely unsearched random scoop which contains emerald in it's natural matrix!

9/18/2013 - We just received a shipment that contained the spectacular material Indigo Gabbro / Mystic Merlinite! This material is a beautiful stone from Madagascar with vibrant colors and patterns once polished or tumbled. A must have for all types of cabbing, tumbling, the metaphysical or as a decoractive stone around the house!

9/12/2013 - We are now listing most of our items in 1, 2, 3, 5, and 18 pound lots with substancial discounts for larger quantity purchases. You can browse around our store by using the links at the left to see all the amazing items we have available!

8/31/2013 - Back in Stock AGAIN - Peruvian Pink Opal with the same remarkable color as our last shipment. This material that we received back in June sold out in under 2 weeks it was so nice, and now we have over 2,100 pounds in stock to make sure we have enough to last until the holiday season!

7/16/2013 - Phew! The listing updates that we started back in June are finally complete! We hope you like the new format and it makes finding your favorite stones on our site much easier. Remember, if you want to view this page in the standard eBay gallery listing format you are still able to do so by clicking here!

6/18/2013 - Back in stock - Peruvian Pink Opal with the BEST COLOR we have seen. This isn't just our normal mine run material, but is far superior to what we have had in the past that our customers loved! The pictures still show the old material, but the color of this new material you will receive is significantly better with less white and deeper pinks!

6/10/2013 - Some of you may have noticed we have started updating ALL our listings here on eBay. We have these listings scheduled to be uploaded over the next 30 days and will be phasing out the old listing format as the new listings are available. Keep an eye out for all the new listings and enjoy the savings!

4/28/2013 - We just received a shipment of spectacular natural tumbled stones from Africa with some extremely vibrant colors! This new vibrant tumbled mix is remarkable and something you must see to believe.

We have also received a new tumbled Sodalite, Amazonite, and Bloodstone in large sizes. These stones are between 1 and 1.5 inches in size and are perfect for the metaphysical, teaching, creating a rock garden, decorating an indoor fountain, or for anyone that just loves tumbled stones.

4/09/2013 - We have just added some spectacular rough stone mixes from around the world to our store. These mixes are the perfect assortment for just about every need from tumbling, cabbing, decoration, fountain stones, and much more. We have mixes from South America, Central America, Africa, and even a 50+ material type World Mix!

We have also added small, medium, large and extra large size tumbled stone mixes from Brazil along with a Superior tumbled stone mix containing over 25 different types of natural stones which we are sure you will love!

We offer additional discounts off our wholesale pricing if you are intersted in multiple items, so don't hesitate to contact us if you own a salted gem mine, rock shop, resell minerals on the internet, use minerals for teaching, do lapidary work, or just love rocks and minerals!
---
Our Most Recent Mining Trip:
On Saturday April 21st we were lucky enough to be allowed to attend a dig for Pyrite Cubes at Standard Mineral, RT Vanderbilt Company located in Glendon, North Carolina. This dig was remarkable and in one day we mined nearly 300 pounds of Pyrite cubes in their natural matrix! If you want to see images of some of this material (which will be available for sale soon here on e-bay) you can click this link.
---
Now with over 1000 items in our online store!
Use the links on the left to navigate.
---
Our Newest Arrivals:
Magnetic Hematite Sticky Stones
Made to Fantasia's strict quality standards!


---
Over 29 Different Madagascar Materials
Including new rare mineral types and old favorites back in stock!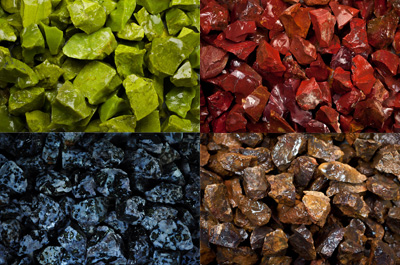 ---
Polished Labradorite Slabs
Polished to Unleash a Rainbow of 100% Natural Colors!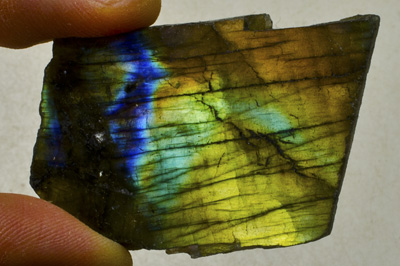 ---
Natural Ruby in Matrix
One of 5 New Spectacular Ruby Materials!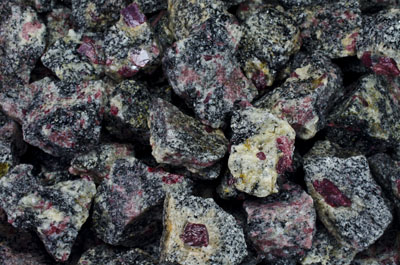 ---
Epidote in Matrix
A Unique and Rarely Seen Stone in this Form!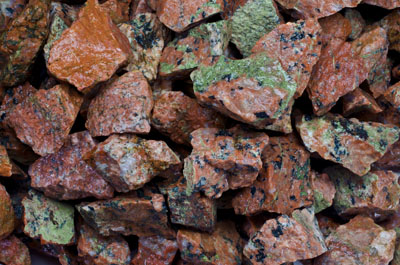 ---
Natural Blue Apatite Rough
Amazing Natural Blue Colors from Madagascar!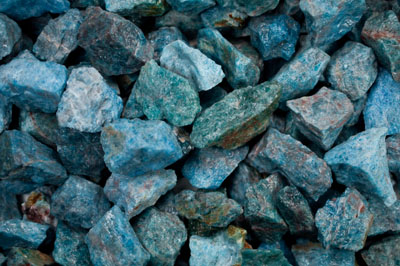 ---
Bloodstone "AA" Grade Rough
True Natural Bloodstone Imported from Asia!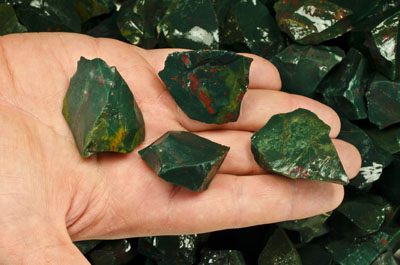 ---
Black Rutile Rough
A Beautiful and Hard to Find Material!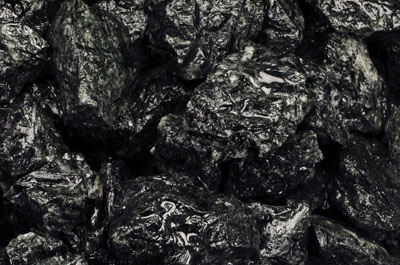 ---
Prasiolite Green Amethyst Facet Rough
Top Quality Professional Facet Rough!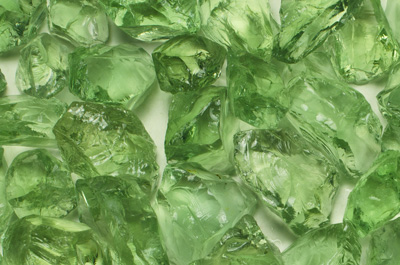 ---
High Grade Boulder Opal Hand Trimmed Slices
Sorted for Quality and Ready to Cab!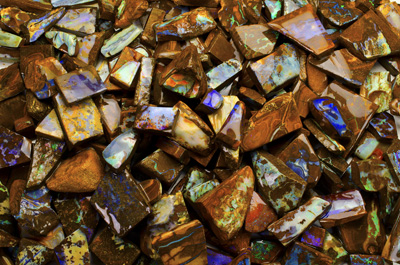 ---
London Blue Topaz Facet Rough
A Hard to Find Material is Here!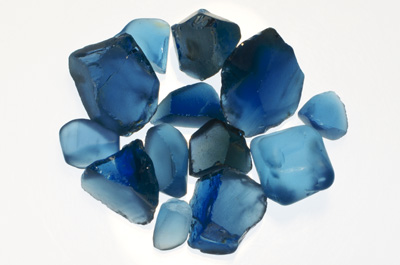 ---
Professional Peridot Facet Rough
Large Pieces with a Beautiful Green Color!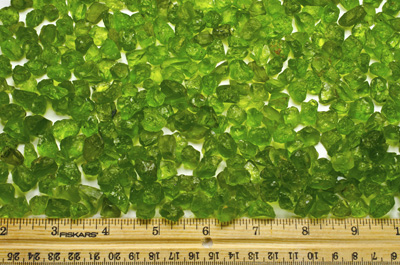 ---
Rich Purple Amethyst Sawn Facet Rough
A Very Clean and Large Material!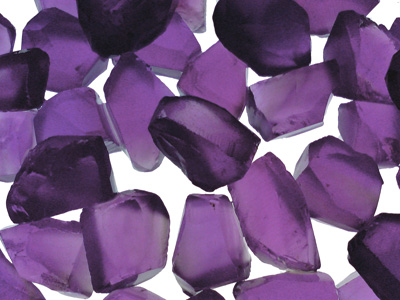 ---
Red Garnet Hobbiest Facet Rough
Inexpensive and Beautiful Stone for Faceting!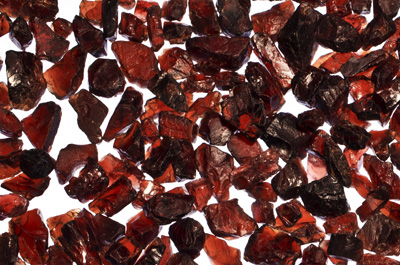 ---
Cognac Citrine Professional Facet Rough
A Rich Clean Yellow Orange Color!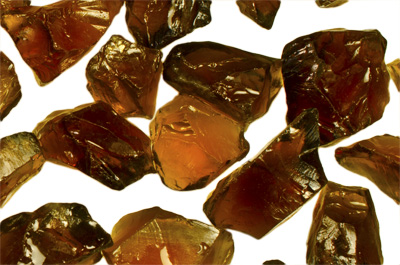 ---
Sky Blue Topaz Professional Facet Preforms
A Beautiful Soft Blue Preformed for Cutting!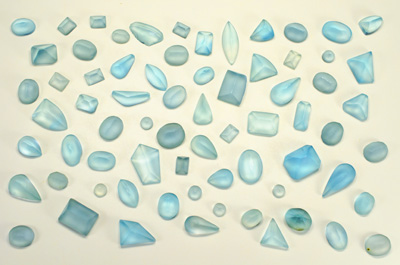 ---
Rose Quartz Professional Sawn Facet Rough
Just in Time for Valentines Day!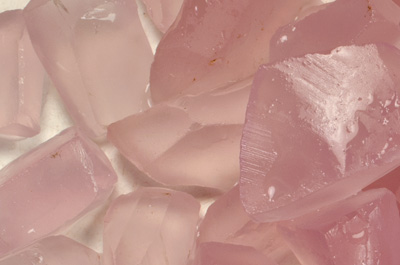 ---
Remarkable Blue Flash Rainbow Moonstone
The best we have EVER received from the mine!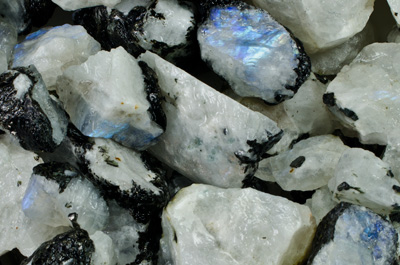 ---
Beautiful Tumbled Malachite
Specatcular Green Patterns!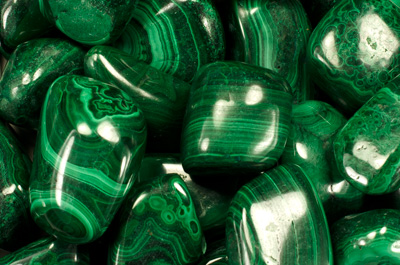 ---